Posted by admin in R4i Gold 3DS Tutorials | Comments Off on Tutorial: How to change the r4i gold (r4ids.cn) skin interface
Tutorial: How to change the r4i gold (r4ids.cn) skin interface
24,139

views
In this post, i will tell you guys how to change  the r4i gold 3ds card skin, where to put the skin files, so u can just change the default skin and choose the one you want.  To let you know in advance, the r4i gold 3ds card i am using is the r4i gold card from r4ids.cn. which is also sold here in our site. ok, let's get it started.
Step1: As always you need to put the latest wood firmware in the sd card, so just download it from wood r4i gold 3ds kernel. extract it and put all the files in the root of your sd card.
Step2:  Download the skins.  You can find some skins in the official site r4i gold skins at the bottom of the page. just download some skins you like. Save them in your
computer.
Step3:   After you put the wood firmware in the sd card, your sd card will look like this.
Step4:  Click the "_rpg" folder, you will see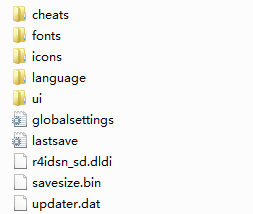 Step5:  Take a look at the pic above, there is a folder called "ui", just click it, you wil see all the skins there. there are 3 default skins in the wood firmware.
Step6   So just put the skins you download in the ui folder.  and make sure just put the skin folders there, the format is same as the pic above.look at the pic below,
Step7  look at the pic above, as you can see, i have put a new skin folder in the ui folder, the skin called "11th Dr Who- The Silence".
Step8:  Put the r4i gold with sd card into your DS/DSi/3DS console. turn on.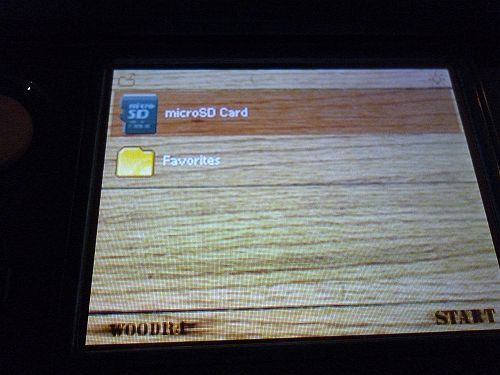 Step9:  Log in the wood firmware, click start icon, the start menu will be shown
Step10:  As you can see the menu above,  click the "setting"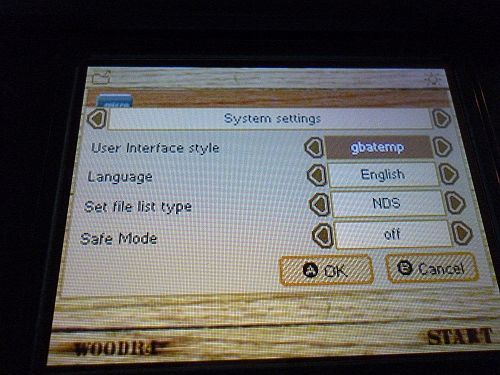 Step11:  Look at the pic above, you will see system settings, if it is not system settings, just use the L/R button to change it to the system setting. and you will find the first option is "user interface style" just  change the skin there as you want.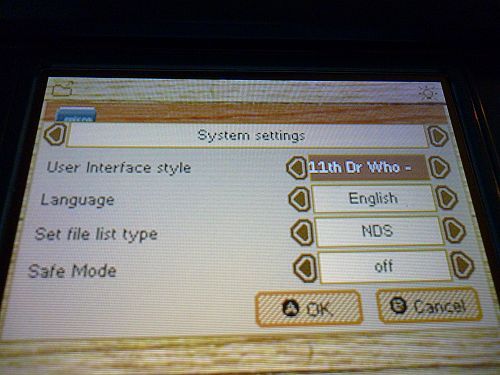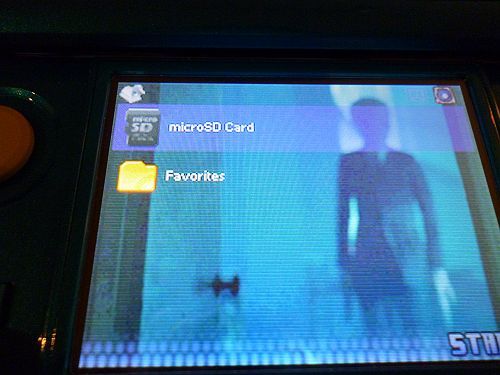 As always, if you have any questions about this guide, just use the contact form to email us, and if you want to buy the r4i gold 3ds, pls go to our site. thanks.