Posted by admin in Acekard 2i Tutorials | Comments Off on Tutorials: How to update Acekard 2i to work on 3DS V4.3.0-10
Tutorials: How to update Acekard 2i to work on 3DS V4.3.0-10
18,408

views
Yesterday i have posted a news that Acekard 2i team has released a Beta Acekard 2i update patch for 3DS V4.3.0-10 Released Today i have tested it on my 3DS with this patch, everything is working great. after update, the ak2i is working on my 3DS V4.3.0-10 again. and another, the icon also has changed from "RAFA NADAL" to "PIPPA FUNNELL" as i said yesterday. so here we go, here is the tutorial for you.
Before you do the update, the icon is RAFA NADAL
If you have updated your 3ds to the latest firmware and still havent updated your acekard 2i,  when you click the icon and access, you will get the error message below.  If you see this messgae in your screen, you need to update your acekard 2i.
OK,  this Tutorial is for how to update your acekard 2i to work on 3DS V4.3.0-10  qith the acekard 2i update patch.
Step1:  Download the latest akaio firmwareV1.89 from here: AKAIO V1.89  Extract it, and then put the  folder "__aio" and file "akmenu4.nds" in the root of your sd card.
Step2: Download the Acekard 2i update patch for 3DS V4.3.0-10 from here:  beta ak2i update patch for 3DS V4.3.0-10 (notice: if the ak2i official site releases the update patch in future, pls just download from the official site. )  Extract it. you will see two patch files called: "ak2ifw_update_3ds43_dsi144_onDSL.nds" and "ak2ifw_update_3ds43_dsi144_onDSi_DSXL_3DS.nds"   if you use a DSL to update your ak2i, use the first one, if you use a DSi or 3DS  to do the update, just use the second one. there is also a read me file in the folder, take a look as well. I am using a DS lite in this tutorial, so i put the "ak2ifw_update_3ds43_dsi144_onDSL.nds" in the root of my sd card.
Step3:  Put the sd into your acekard 2i and then put the ak2i with SD card in your DS lite, power on and access.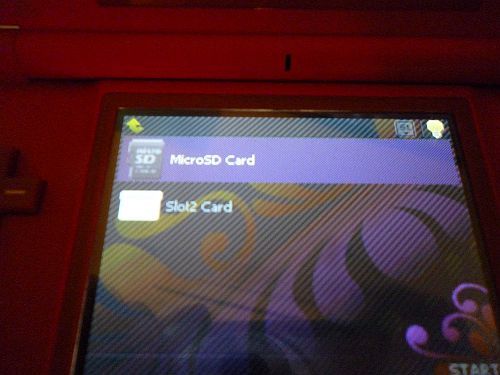 click the Micro sd card icon and access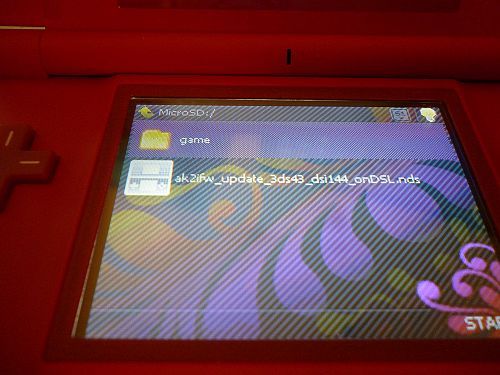 Just run the update patch
Step4:  this step is very important, you must take out the acekard 2i and then reinsert it into the DS lite. just do as it says on the screen.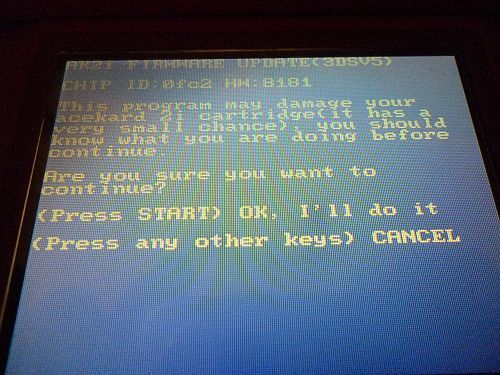 Step5: Just clikc start button and start updating, just wait until it finishes.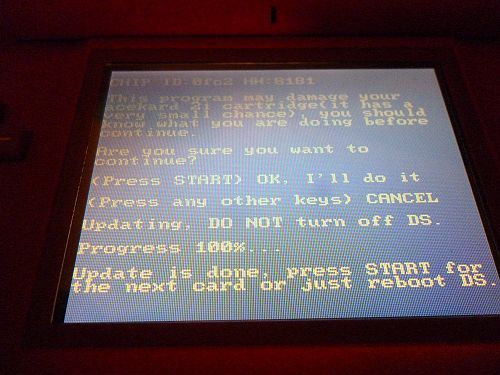 After update successfully, the icon will be this one
Ok, this tutorial is done, as always, if you have any questions about this flashcart, please feel free to use the contact form on our site, and if you want to buy a flashcard for your 3DS or DS consoles.  feel free to order is from us. thanks.
Update:   We have made a video bout it, just take a look.